10 Eye Care Tips You Want To Know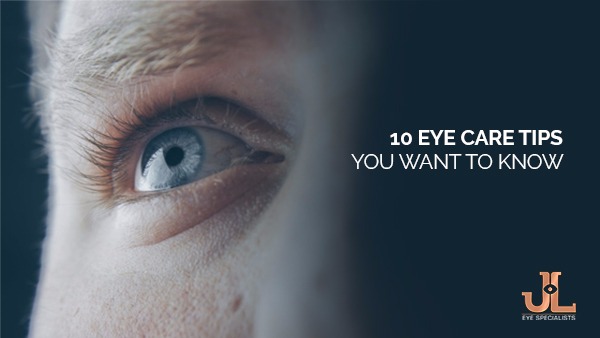 Our eyes are some of the most amazing, complex body parts we have. Each eye is a collection of over 2 million moving parts that work together to enable you to see the world as you do.
Unfortunately, eyes are also one of the parts we take for granted. Poor know-how, general bad habits, and an aging population have led to an increase in eye diseases in Singapore. Cases are expected to rise within the next two years.
You can start the fight to preserve your vision today. Here are 10 eye care tips that can lower your risk for eye diseases, and improve eye health.
Book a consultation with Dr Jimmy Lim today.
Eat your way to better vision
Proper nutrition is as important as good hygiene and habits in eye care. Simply including foods rich in Omega 3 like salmon and tuna can protect you against vision loss. "DHA is the primary structural fatty acid of the gray matter of the brain and the retina. So it makes sense that a DHA supplement, or diet rich in DHA, may help slow the degeneration of the retina, including macular degeneration, the most common form of blindness in older people," says Dr. Ann Bajart, an ophthalmologist from Harvard Medical School.
Other foods and vitamins that have been linked to better eyesight include Vitamin C and E, green leafy vegetables, eggs, oysters, and beans.
Get yourself a pair of sunglasses
Most people are getting around to the idea of using sunscreen regularly, not just on the beach. But what some people still do not know is the importance of shielding your eyes from excessive sun exposure, not just your skin. UV rays cause eye damage mainly to the macula, the central portion of the retina. Macular degeneration is a leading cause of vision loss in older adults. UV rays can also foster cataract formation.
Protecting your eyes is especially vital for people who live in countries with tropical climates, like Singapore. Earlier this year, the country hit a UV Index of 15, its highest on record. The Meteorological Service Singapore recommends wearing UVA/UVB blocking eyewear, especially in the afternoon. Sunglasses are not only stylish, but can prevent vision loss later in life.
Stay fit for healthy eyes
There are numerous benefits to staying at a healthy weight and being physically fit. Avoiding cataracts may be one of them. Particular eye diseases, such as diabetic retinopathy, hypertensive retinopathy, and macular degeneration, are linked to cardiovascular complications brought on by excess weight.
Look away from your screens
Singaporeans spend over 12 hours every day on their smartphones and laptops. This puts the population at greater risk for eye strain, dry eyes, and blurry vision. However, sitting for prolonged periods of time in front of your computer may be inevitable, especially for office-based employees. Limit the damage to your eyes by taking periodic breaks away from your table to ease the strain on your eyes.
Stop smoking
If the risk of lung cancer is not enough to convince smokers to stop, maybe the threat of various eye diseases can do it. Smoking increases your risk for a wide variety of eye problems, including Wet (Exudative) Age-Related Macular Degeneration which has usual symptoms ranging from mild to severe loss of central vision. There may be swelling and even bleeding at the macular area. The nerve fibre layer of the retina can be detached, and there may also be vitreous haemorrhage.
Make up users, clean your brushes…
Mascara and mascara wands are a potential cause of eye infections in women who wear makeup. Our eyelashes–just as the rest of our body–harbor bacteria. Over time, these can clump together, increasing your chances of infection every time you use a wand before cleaning it. Bacteria types that have been cultured from mascara tubes include staphylococcus and streptococcus. It is recommended to keep to a maximum use of 3 months per tube.
…and remove makeup before going to bed
Residual mascara and makeup can cause eye and eyelid irritation which can lead to allergic conjunctivitis. Be certain to maintain good makeup removal habits and keep the eyelids clean before going to bed.
Avoid wearing contact lenses…
Contaminated contact lens are the leading cause of corneal infections in Singapore. Any use of contact lens, hard or soft, readily exposes you to higher chances of corneal infection than non-contact lens wearers.
…but if you have to, practice good hygiene to lower the risk of infection
You can mitigate the risk of wearing lenses by practicing good hygiene. Remember to clean the lens case as well as the lens with a sterile, saline solution. Never use water, which can be contaminated or be inefficient in wiping out bacteria from your lens and lens case. Do not sleep with contact lenses on, as this lowers oxygen and increases your susceptibility to contracting an infection from the eyelid rubbing the lens against your cornea. Users with difficulty maintaining strict hygiene may want to consider LASIK surgery to be independent of the use of contact lenses.
Make regular visits to your ophthalmologist a priority
Some Singaporeans might not be aware of the importance of regular eye check ups.
Visiting your doctor regularly can also reveal some eye disorders that are not symptomatic until it reaches advanced stages, such as cataract, glaucoma or age-related macular degeneration.
When was the last time you scheduled an eye exam? Book an appointment today with Dr. Jimmy Lim at JL Eye Specialists. We customise the care of your eyes based on your needs, from the initial consultation to after-care treatment.
Relevant Services:
Relevant Services:
Our Doctor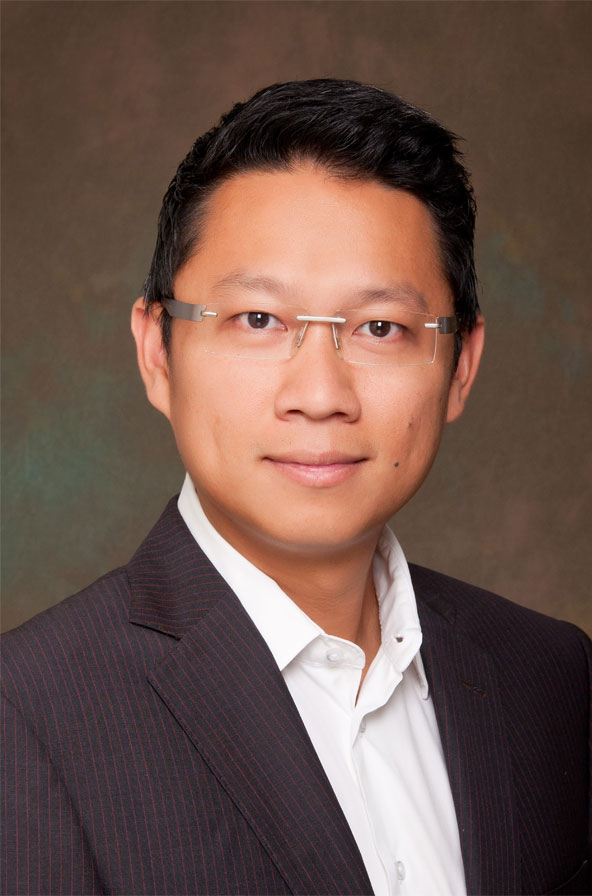 Book An Appointment
We understand that each patient comes with their unique concerns. We customize our approach to ensure that we provide each patient with the appropriate treatment to address their needs.