10 Biggest Myths About Cataracts Debunked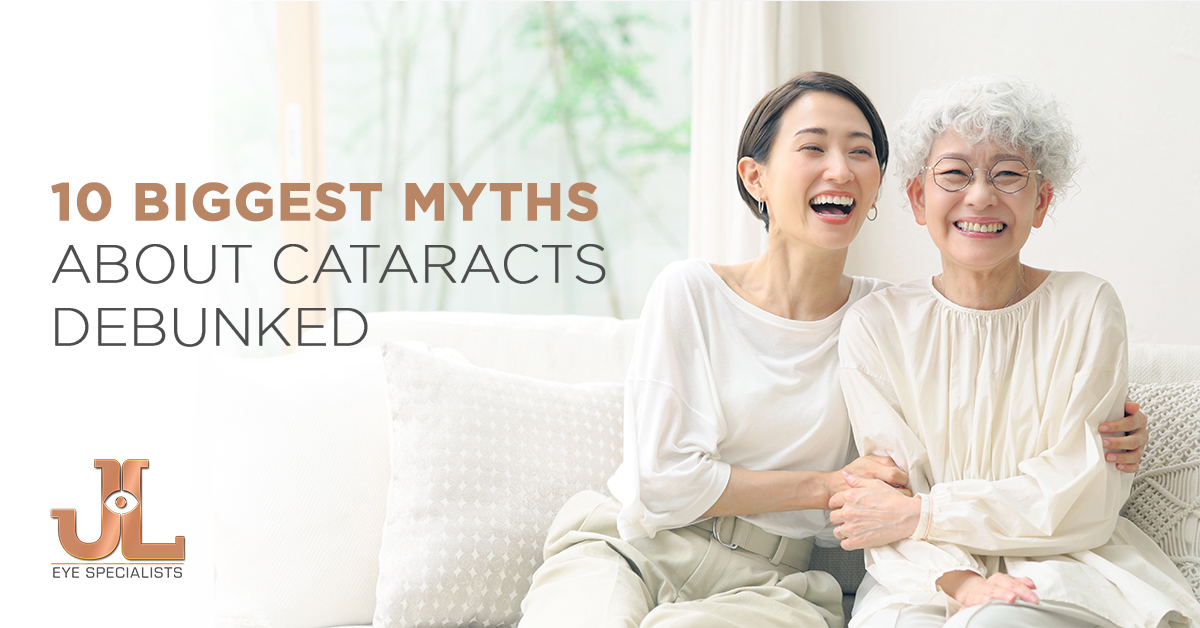 Your eyes are incredible organs that allow you to see the world around you. It gives you the power to experience life to the fullest. Hence, whenever eye problems emerge, they take a toll on your daily life. 
For instance, cataracts cause vision loss if it's not spotted early. Cataracts are prevalent, but still, there is much false information about them. You must understand crucial cataract facts to spot the signs and symptoms immediately. Plus, you'll realise how important it is to get routine eye exams. 
This blog will explain the common cataract myths and the truth you need to know. 
Book a consultation with Dr Jimmy Lim today.
Biggest Cataract Myths and Facts About Cataracts
Myth 1: I don't have pain, so there are no cataracts.
FACT:
Since cataracts are part of the ageing process and many individuals develop them over the years, cataracts can cause uncomfortable signs and symptoms. The most prevalent sign of cataract formation is the clouding of vision. Additionally, pain is not associated with cataracts. Instead, you would experience some of the following symptoms:
Double or blurred vision

Clouding of the lens

A halo or glare around lights

Night vision problems

Need for brighter light for reading and other activities

Sudden refractive changes for eyeglasses or contact lenses

Desaturated colours
Myth 2: Cataracts only affect the elderly.
FACT:
Age is the most significant contributor to cataracts. This is because protein build-up in the lens begins as people get older.
Nevertheless, younger people can still develop cataracts due to genetic disorders, eye injuries, medical issues, and lifestyle habits. For example, people who have diabetes are more likely to develop cataracts.
Meanwhile, heavy smoking can contribute to early cataract formation.
Myth 3: Cataracts are caused by reading too much.
FACT:
Close-up work like reading, crafting, or sewing can be difficult if you have cataracts. But these activities, no matter how often you do them, do not cause a cataract to form. However, risk factors can predispose you, including smoking or excessive sun exposure. Studies have also shown how blue light from computers can affect the eyes. However, no conclusive evidence shows that the blue light emitted from digital screens can cause cataracts.
Myth 4: Cataracts are preventable.
FACT:
Though you can slow the progression of cataract development through preventive steps, the condition is inevitable. If you are at high risk, you can still protect your eyes by shielding them from the sun's ultraviolet (UV) rays. Nonetheless, taking steps to protect your eye health goes a long way toward slowing the development of cataracts.
Myth 5: Eye drops can prevent or fix cataracts.
FACT:
In the future, this could be a great way to treat cataracts. Unfortunately, there still needs to be technology like this present today. The only way to treat cataracts is through surgical removal, which is a day surgery. 
Myth 6: Cataract surgery can wait.
FACT:
In the past,  it was believed cataracts needed to be 'ripe' or advanced before surgery could be performed. With advanced modern technology, patients can opt for surgery when their vision is affected.  You can choose from a wide range of intraocular lenses available, which may restore your clear vision.
Read: The Evolution of Cataract Surgery Technology
Myth 7: Cataract surgery is dangerous and time-consuming.
FACT:
Cataract surgery is safe and effective in removing cataracts and restoring vision. Though all surgical procedures have some risk, cataract surgery is very low-risk, and only a tiny percentage of patients will experience complications. As long as all post-operative precautions are followed, most patients recover. Additionally, cataract surgery is a day procedure, which means you can go home the same day.
Myth 8: Cataracts can come back after they're removed.
FACT:
Cataract surgery removes your natural lens entirely, so cataracts can't return. The artificial intraocular lens cannot grow a cataract. In some cases, however, there is a condition called Posterior Capsular Opacification.  The thin membrane called the eye capsule that holds the lens in place becomes cloudy, mimicking the symptoms of cataracts such as hazy or blurred vision. Fortunately,  treatment is easy and effective. It can be done as a day procedure. 
Myth 9: Recovery from cataract surgery takes a long time.
FACT:
This is false, as cataract surgery is an outpatient procedure. Recovery takes a shorter time. For the downtime, you can take about a week off from work while waiting for your vision to clear up within a few days.
Read: Cataract Surgery Recovery Timeline
Myth 10: I will still have nearsightedness after surgery.
FACT:
One of the perks of cataract surgery is the ability to correct refractive problems, such as nearsightedness, farsightedness, and astigmatism. The surgeon will replace your natural lens with an intraocular lens (IOL). You can choose from a variety of IOLs, depending on your needs. Some IOLs even allow you never to use prescription glasses again.
The Takeaway
Cataract formation in the eye is the most common cause of vision loss worldwide. The key to preventing this is to spot cataracts early, and you can do this by regularly having routine eye exams, especially for high-risk populations. For example, if you are over 50, have diabetes, have a previous eye surgery, have a history of eye trauma, or are a heavy smoker, you must consult your doctor for an eye exam. 
Cataracts are treatable, thanks to modern cataract surgery. If you want to know more about how it works, please schedule a consultation with us today. Our medical director, Dr Jimmy Lim at JL Eye Specialists, will help tailor your treatment plan.   
Related Posts:
Relevant Services:
Relevant Services:
Our Doctor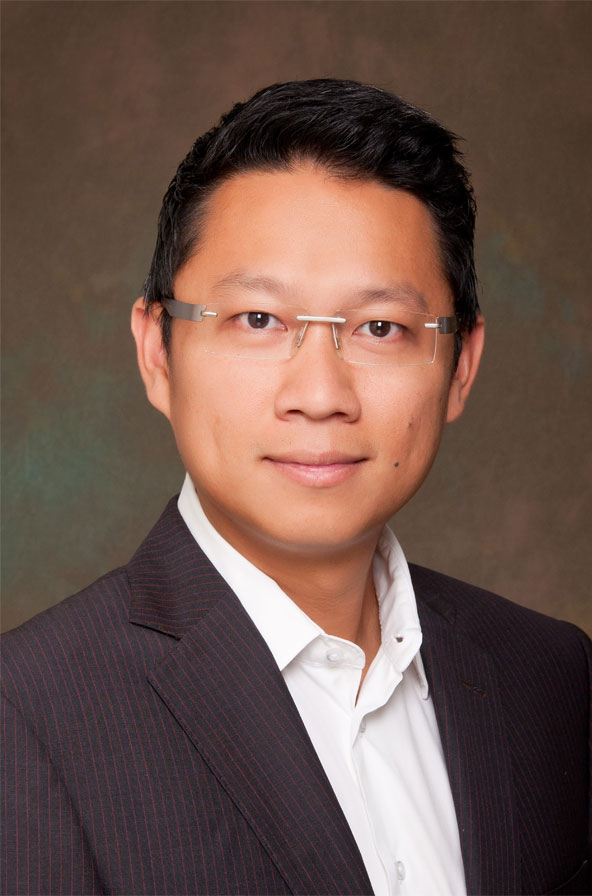 DR. JIMMY LIM
Gleneagles Medical Centre
6 Napier Road #07-10,
Singapore 258499
Phone: +65 6258 8966
Fax: +65 6258 8766
Book An Appointment
We understand that each patient comes with their unique concerns. We customize our approach to ensure that we provide each patient with the appropriate treatment to address their needs.